I am getting quotes for getting new counters in the kitchen, since our
tile counters are covered in gross latex paint
. We will also be painting the cabinets.
One countertop possibility is this black and white flecked granite:
The other possibility is a white flecked caesarstone, which looks much nicer than this picture implies: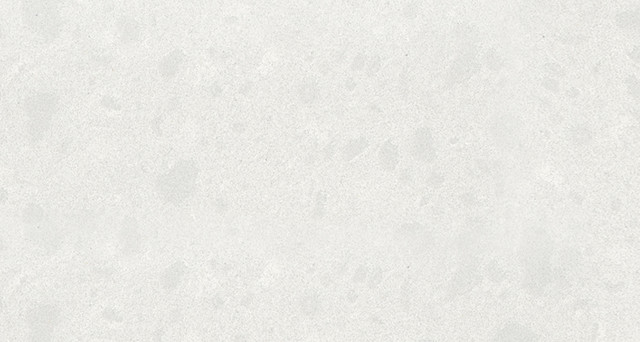 I would either refresh the white paint on the cabinets, or I would paint them a light neutral, like the picture below:
I'd like to do a simple subway tile for the backsplash. Today I had a contractor out to give us a quote on the counter, and he tried very hard to get me to tile the backsplash in a fancy glass tile, like this:
I said, "that's lovely, but I'd rather do a subway tile." And he said "well, I could do a subway tile, but wouldn't you rather do something....nice?"
Clearly he doesn't read design blogs like I do.